Our current club uniform is below, any changes will be advised. If you are unsure where the Centre Numbers and Sponsorship badges should be attached please see the Registrar (up at the Canteen).  If your child goes to Zone or Region, to be eligible to compete the athlete must have all their numbers and badges on and in the correct position.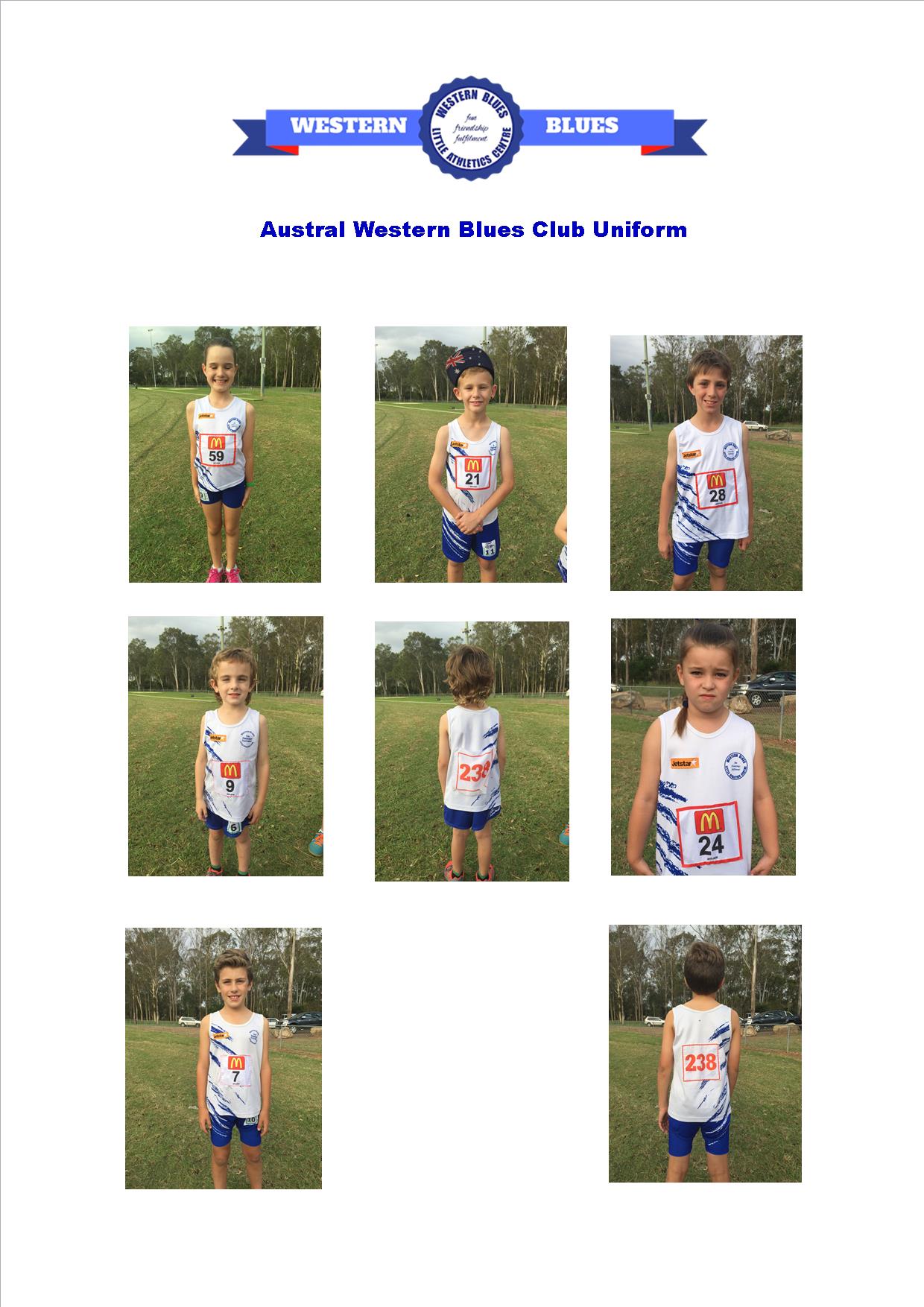 PARENTS: NO NUMBER/NO RESULT
All athletes need to register and pay for their fees to get their Centre Numbers and Sponsorship Badges.
We will be implenting 'No Number/NoResult as of Friday 21/10/016.  That is athletes who do not have their centre numbers on their uniforms, will not have their results recorded.  Without their centre numbers displayed on athletes uniforms it makes the process of recording the race times difficult and take too long.  It also delays the start times of further races.  Also when the Recording Officer is entering the race data for each athletes each week, it makes the process difficult as the system operates via athletes centre numbers.
If your child goes to Zone or Region they need all their centre numbers and sponsorship badges to be on and in the right position, to be eligible to compete.