Check The Events Calendar To See What Events Are Coming Up!
Restart 2nd Feb 2018 - Friday Night @ 6:30pm Craik Park Austral
Register Online Now
Western Blues promotes 'Family, Fun and Fitness'. Our athletic events aim to develop good sportsmanship, develop athletic skills and help build the self-esteem of each athlete in a safe environment.
Our Committee promotes a Child Safe Centre that complies with the Australian guidelines. We are dedicated to providing a fun environment where kids can learn new skills in family friendly surroundings. We welcome all children regardless of their athletic ability or skill.
We encourage each child to achieve their own personal best and aim to assist your child develop their sporting abilities as well as increase their fitness.  Little Athletics is also a place to make new friends.
Little Athletics is run during the summer months.  Our Club Competition nights are on Friday nights, starting at 6.30pm.
Each Club Competition night we do need parents to volunteer to help run an age group, record the results, help out in the canteen and unpack/pack up the equipment. Little Athletics centres do not operate without the assistance of parents and volunteers. We encourage all parents to help out to ensure that the Centre runs smoothly.  We encourage all parents to become involved, especially parents who were Little Athletics members themselves or who competed in sports.
Little Athletics NSW is the governing body for all Little Athletics centres. Little Athletics is one of the very few sports where parents can be fully involved in their childrens sporting development and get involved beyond the spectator level.
We cater for children 3 -17 years of age.
2017 – 2018 Season Dates
Please note ALL registrations are done through LA NSW Online please visit our Registrations page to find out more.
Trial Nights For New Athletes and Parents To Try Little A's For Free
8th & 15th September 2017 – Come along to our trial nights before registering.  Join our returning athletes to try out the athletic events.
Official Season Start/Kick
Off 
Friday 22nd September 2017
October Holiday Break    
29th Sept & 6th October 2017
Restart After October Holiday Break    
13th October 2017
Zone Multi Athletic Competition     
29th October 2017 – hosted at Western Blues/Craik Park
Zone Athletic Competition     
9th & 10th December 2017 – hosted at Warradale Athletic Centre
Last Night Of Club Competition Before Christmas     
15th December 2017 (also the last day of public school).
First Night Of Club Competition After Christmas Break     
2nd February 2018
Region Competition     
Date to be confirmed possibly 16/17/18th February 2018
Last Night Of 2017 – 2018 Season     
23rd March 2018
PLEASE NOTE: FRIDAY NIGHT CLUB COMPETITION WILL START AT 6.30PM
CHECK MY RESULTS
Our CHECK MY RESULTS Login will be available once the Club Competition results are entered for each age group. Afte you are registered Little Athletics NSW will send you your log in details. To check your results simply click on the button below to be taken to the results login page.

Find Out More About Joining Western Blues
Go to our Registrations page to learn more on how to register.
A Note For New Parents
If your child joins Little A's in Tiny Tots, then all the children are new and have never done Little A's before – their experience and skill level is all the same.  If your child is joining an Age Group where the athletes have done Little A's for a year or 2, and your child has not, please give your child time to settle in and time to learn what to do.  It doesn't matter who comes first or last.  If you want your child to do athletics they will need time to run through each event a few times until they feel comfortable.  Every child is different.  We do not place more value on the athletes that can run faster or jump higher, they all deserve the opportunity to have a run and develop their skill.  We simply encourage all children to do their best.  Western Blues is a club which offers the opportunity for your child to learn and experience athletics is a relaxed environment.  Each child's end of season results is based on THEIR personal bests for the season not who comes first or last.
A Note For Returning Parents
All athletes need to register and pay for their fees to get their Centre numbers and sponsorship badges.  We implemented a 'No Number/No Result policy in October 2016.  That is, athletes who do not have their centre numbers on their uniforms, will not have their results recorded.  When athletes do not have their centre numbers displayed on their uniforms it makes the recording the event times very time consuming and causes all events to run late. The Friday night volunteers are not expected to remember all the athletes numbers.  Every Friday nights times and distances are entered into LA NSW Results software.  This is entered via the athletes number, not name.  If your child goes to Zone or Region they will need their full centre uniform on, centre numbers and sponsorship badges to be eligible to enter the competition.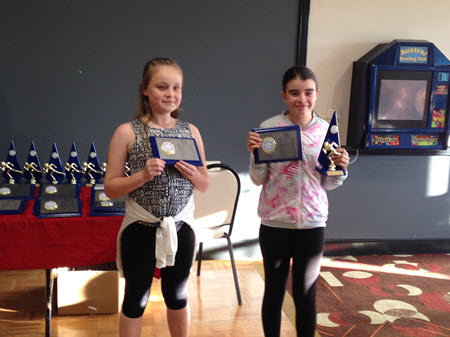 Play by the Rules provides information, resources, tools and free online training to increase the capacity and capability of administrators, coaches, officials, players, parents and spectators to assist them in preventing and dealing with discrimination, harassment, child safety, inclusion and integrity issues in sport.  Visit: https://www.playbytherules.net.au/
Weather Policy
Western Blues follows the weather guidelines as set by LA NSW.  For more information on wet weather and hot weather please click the link to find out more.